Boat Trips
A cruise through the International Douro River Natural Park
A unique cruise in the Douro River…
Visitors have the opportunity to make a fascinating boat cruise (aprox. 2h30), in a section of the Douro River that establishes the border between Portugal and Spain, which is characterized by its imposing cliffs – abrupt rocky shores that can reach over 200 meters high.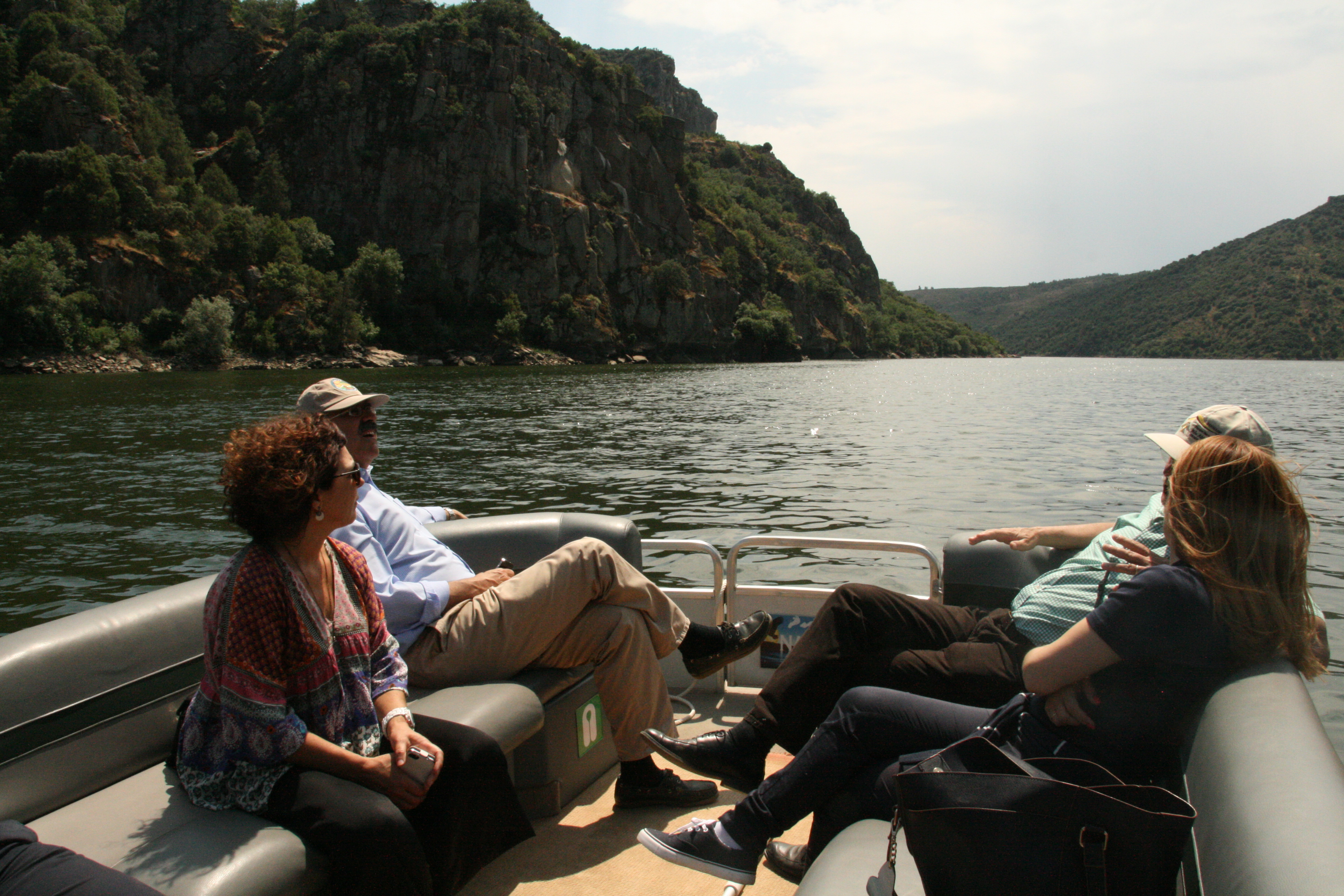 The Boat
Enjoy the landscaping richness of the Natural Park in its completeness, in a boat cruise between the cliffs of the International Douro River.
The fauna and the flora
In the cruise you can also observe the fauna and the flora of the International Douro River Natural Park, namely the golden eagle, the vulture and the black stork.